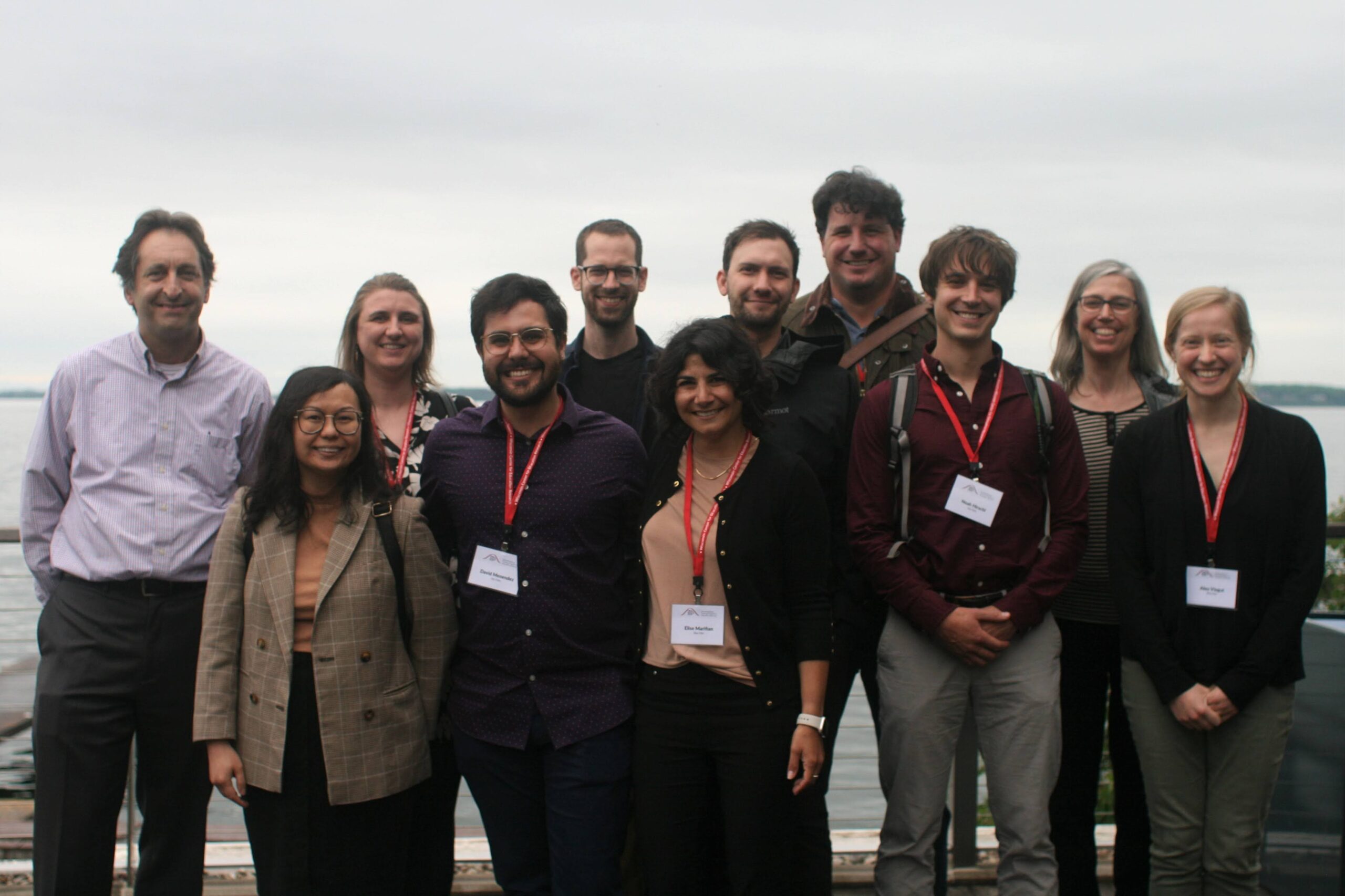 Mission
The Interdisciplinary Training Program in Education Sciences (ITP) at the University of Wisconsin-Madison is one of a network of pre-doctoral training programs funded by the U.S. Department of Education's Institute of Education Sciences. The ITP is preparing a new generation of outstanding education science scholars by training them in methods of causal inference in the social sciences, engaging them in a weekly seminar and supporting their translational research through a variety of internship opportunities. The community of faculty and Ph.D.-level researchers that work with ITP Fellows come from academic departments in education, social work and across the social sciences. Fellows join an interdisciplinary research community including doctoral students in economics, political science, psychology, social welfare, sociology, educational leadership & policy analysis, educational policy studies and educational psychology.
Upcoming Events
February 10, 2023

ITP Ed Sciences: Dr. Camila Morales

February 10, 2023 12:00 pm - 1:30 pm
259 Educational Sciences, 1025 W Johnson St, Madison, WI 53706, USA

Dr. Camila Morales
UT-Dallas, Northwestern University

Abstract: U.S.laws make it illegal for employers to knowingly hire undocumented migrants.This legal constraint affect which firms will employ unauthorized workers andwhat jobs undocumented migrants can expect to get. As a result, unauthorizedmigrants are more likely to end up in jobs that have a lower risk of detectionof immigration status and are less desirable. The Deferred Action for ChildhoodArrivals (DACA) policy, which began in August 2012, gave temporary legalauthorization to work in the U.S. to a subset of undocumented migrants: thosewho arrived in the U.S. as children meeting certain other eligibility criteria.In this paper, we use a difference-in-differences strategy to estimate theeffect of DACA on the occupational outcomes of young adults who arrived in theU.S. as children. Applying this strategy to individual-level data from theAmerican Community Survey, we find that DACA eligibility decreases thelikelihood that noncitizen childhood immigrants hold traditional immigrant jobsor jobs with a high risk of injury, andincreases the likelihood of holding a government job or jobs that requireoccupational licensing. On the whole,DACA eligibility shifts noncitizen childhood immigrants to occupations that arehigher-paying and employ more educated workers. These findings are consistentwith legal barriers constraining undocumented childhood migrants from takingthe jobs they are interested in and have the skills for, and systematicallyshunting them to less-desirable jobs. 

February 17, 2023

ITP Ed Sciences: Dr. Shamya Karumbaiah

February 17, 2023 12:00 pm - 1:30 pm


Shamya Karumbaiah
Incoming Assistant Professor, Educational Psychology, UW-Madison

Abstract: K-12 classrooms are increasingly using AI-based educational software, which in practice, is jointly facilitated by both teachers and AI tutors. In recent years, AI tutors have been designed with the awareness of such human-AI hybrid nature of teaching in ecological settings. Recent research has also developed teacher-facing analytics dashboards to augment teachers' real-time awareness of students' learning and experience with the system. Yet, the strategies teachers use to jointly enact the adaptive learning experiences with the AI tutor and how these impact students' learning and engagement remain understudied. In this talk, I first propose a multimodal conceptualization that recenters teachers' roles and practices in such human-AI partnerships with an intention to augment human abilities. Then, I present a multimodal methodology designed to support research on: 1) quantifying the active roles teachers play in AI-enabled classrooms, 2) unveiling the processes involved in teachers' mediation of students' learning with AI tutors, and 3) generating results for teacher reflection on their teaching practices with AI tutors. To illustrate the proposed methodology, I present exploratory case studies involving data on teacher position, gaze, dialogue, and dashboard use to understand the relationship between teacher practices (e.g., attending, visiting, help-giving) in the physical classroom and student learning and engagement with an AI tutor.
---