Asher, Michael (Psychology )
Research interests: Classroom interventions; Student motivation and interest; Self-regulated learning; STEM education; Mathematical cognition; Teacher training; Educational equity.
Bio: Michael graduated with a B.A. in Psychology from Duke University in 2013. Michael then joined Teach for America and earned a Masters degree in Special Education from Hunter College while teaching in the South Bronx in New York City. For four years Michael taught a mixture of high school math, computer science, and AP psychology before enrolling at UW-Madison.
Bartel, Anna (Psychology)

Research interests: Mathematical cognition; syntactic structure of algebraic word problems; use of graphics to facilitate or hinder comprehension of math problems; use of grounded and abstract representations in teaching statistics; education policy
Bio: Anna received her BA from California State University, Chico, graduating with honors in Psychology, and Child Development. She also earned her MA from California State University, Chico, graduating with distinction in Psychological Science. Prior to UW Madison, Anna worked at CSU Chico's Child Development Lab, taught undergraduate statistics at CSU, Chico, and was a statistical analyst at a non-profit organization that provided support to adults with developmental disabilities.
Cooper Borkenhagen, Matthew (Psychology)

Research Interests: Language in reading, writing and mathematical cognition and performance, in both typically and atypically developing children.
Bio: Matt received a BA in Linguistics and Literature from UC Santa Cruz, an MA in Linguistics from San Francisco State University, and an MA in Education from San Jose State University. Prior to coming to the Department of Psychology at UW-Madison, he was an elementary school teacher in California, specializing in language and math instruction for children with learning differences such as dyslexia and dyscalculia.
Donovan, Andrea M. (Psychology)

Research interests: Andrea is interested in cognitive development and mathematical learning in children. Her current research investigates the role of manipulatives in learning as well as children's communication of knowledge.
Bio: Andrea earned her BA from University of Wisconsin-Madison, graduating with distinction in Psychology.
Frank, Tora (Social Welfare)

Research interests: Educational attainment of low-income students; transition to, and persistence in, postsecondary education; program evaluation
Bio: Tora has a BA in English Literature and a Master of Public Affairs, both from the University of Wisconsin-Madison. Before beginning her graduate studies, Tora served as an AmeriCorps volunteer in Milwaukee, Wisconsin, helping to prepare low income students for postsecondary education. She also spent 5 years conducting evaluations of educational programs in her capacity as a research associate with a private consulting firm.
Gill, Erin (Educational Leadership and Policy Analysis)Resea
rch interests: LGBTQ+ students' wellbeing; education policy; rural schools; teacher professional development
Bio: Erin holds a B.S. in Visual Art Education with highest distinction from Indiana University Bloomington. Prior to graduate school, she taught high school art, led student and teacher mentoring programs, and served as a local teacher association leader at a rural school in Indiana.

Herder, Tiffany (Educational Psychology)
Research Interests: Complex Thinking; STEM Learning; Game-Based Learning; Online Learning; Pedagogical Authoring; Learning Analytics
Bio: Tiffany Herder is a PhD student in the Learning Sciences area. Prior to attending UW Madison, she worked in curriculum and instructional design. Tiffany is a member of the Learning Representations and Technology Lab. She studies how students learn with visual representations within educational video games.
Hirschl, Noah (Sociology)

Research Interests: Educational attainment and stratification over the life course, socioeconomic inequality and childhood achievement, and higher education.
Bio: Noah studied Development Sociology at Cornell University and graduated with a B.S. in 2014. His research before coming to UW-Madison has focused on US post-secondary educational inequality as well as international development issues in Southeast Asia and Sub-Saharan Africa.
Kim-Michel, HeeJin (Social Work)

Research Interests: Health and education outcomes of the child protective services (CPS) population, trauma-informed care, and social welfare policy.
Bio: HeeJin served as a technical lead and data analyst at the Wisconsin Department of Children and Families (DCF) since August 2015. Her projects included analytics of re-referrals, examining outcomes of Wisconsin's out-of-home care (OHC) population, and improving services for children with disabilities. Prior to joining DCF, HeeJin was an Associate Researcher at the Wisconsin Center for Education Research where she joined in 2011 after receiving both her BA in Education (2010) and MA in Urban Education Policy (2011) from Brown University.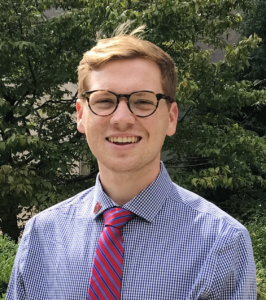 Latham, Alex (Educational Psychology)
Research Interests: Academic skill assessment and intervention; Statistical judgment; Machine learning; STEM education; Single case research design, Equity in tiered support systems
Bio: Alex received a B.A. in Psychology with Honors from UW - Madison in 2020 and is currently a second-year student in the School Psychology program.
Lor, Na (Educational Leadership and Policy Analysis)
Research Interests: Higher education attainment among non-dominant students, retention, attrition, culture, identity, culturally relevant pedagogy in higher education, ethnic studies, community based learning, community based research.
Bio: Na holds a BA in Cultural Anthropology with a minor in Educational Policy and a MS in Global Higher Education from the University of Wisconsin Madison. Prior to graduate school, she led international service learning trips for youth in rural Ecuador and she taught elementary English in South Korea. Na is alsoa Research Associate with the Wisconsin's Equity and Inclusion Laboratory.
Marifian, Elise (Economics)

Research Interests: Issues of educational inequality and education of disadvantaged students, particularly at the early childhood, elementary, and secondary levels, market for education under privatization and public school choice regimes; Teacher quality, incentives, and labor markets; The political economy of school administrations (superintendents, principals, and school boards); Peer effects, neighborhood effects, and diversity in education; and gendered and racial dimensions of U.S. student educational paths in STEM.
Bio: Elise is interested in economic research related to human capital accumulation, including education, poverty, and inequality. Her fields of interest are labor economics, public economics, industrial organization, market design, and econometrics. Before arriving at UW-Madison, Ms. Marifian earned a Master's of Arts in economics and education from Columbia University. Prior to this, she worked as an economic research associate at the Federal Reserve Bank of St. Louis. She graduated with her Bachelor of Arts degree magna cum laude from Mount Holyoke College, majoring in Economics and Spanish.
Menendez, David (Psychology)

Research Interests: Science education, biological knowledge, learning and cognitive development, visual representations.
Bio: David received AA from Miami Dade College, and a BA with honors in Psychology from UW-Madison
Premo, Elizabeth (School of Social Work)

Research Interests: Impact of poverty on child development and family well-being; disparities in school readiness; early childhood education; evaluation of social policies and programs
Bio: Liz graduated with distinction from UW-Madison in 2014 with a B.S. in Psychology and a certificate in Education & Educational Services. Prior to graduate school, Liz was a research coordinator for a grant investigating language development in toddlers. Additionally, she has extensive experience volunteering in Head Start programs and elementary schools.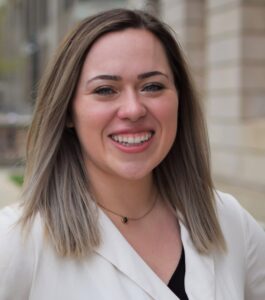 Swerbenski, Kat (Psychology)
Research Interests: intergroup dynamics; cross-race friendships; school belonging; academic success; student well-being; intervention research
Bio: Kat received her B.A. with honors in Psychology from Miami University.
Viegut, Alexandria (Educational Psychology)


Research Interests: Mathematical learning and teaching, especially of fractions, ratio, and proportion.
Bio: Alex holds a B.A. in Psychology from the University of Notre Dame, and earned her M.S. in Educational Psychology at UW-Madison in 2019. She enjoys teaching undergraduate classes in developmental psychology and introductory statistics workshops.
Wertz, Jacob (Sociology)

Research Interests: Measuring Educational Outcomes; K-12 School Reform Movements; School Quality; Inequality
Bio: Jacob holds a BS in Education and Social Policy from Northwestern University. Prior to graduate school, he created a teaching fellowship program in Chicago and founded a charter middle school in Southeast Los Angeles.